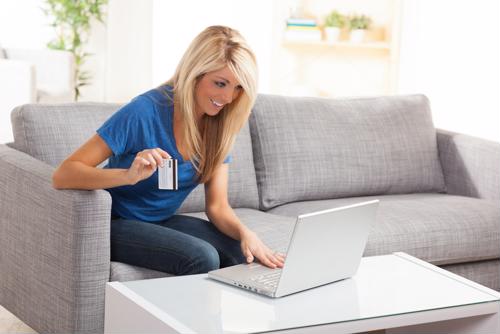 Subscription box companies have become popular because they make it as convenient as possible for consumers to get the products they want. For organizations to maintain strong relationships with their base of subscribers and continue their growth, it's important to offer choices. That can mean allowing customers to change how frequently they receive packages, adjust between various price points or select from a variety of products, but it also means providing flexible payment options.
By allowing consumers to complete transactions with the methods that work best for them, subscription-based companies build stronger connections and encourage positive word-of-mouth. A powerful order management system ensures that organizations have all the tools they need to make paying for products as simple and convenient as possible.
Secure transactions are the foundation of successful ecommerce
"Subscription companies need to handle credit card purchases safely.
First and foremost, subscription companies need the capabilities to handle credit card purchases safely. Data breaches are a constant worry for organizations in any industry today, and mishandling sensitive information is a sure path to losing the trust and the business of customers. It's vital for ecommerce companies to work with a service provider that's compliant with the Payment Card Industry Data Security Standard.
As a Level 1 PCI-compliant service provider SFG incorporates a credit card authorization process into its FlexOMS . That means a subscription company never has to worry about private data reaching its own servers. Staying vigilant for signs of fraud, the OMS verifies payment information, authorizes charges and warns an organization if any problems arise.
Provide customers with plenty of choices
The freedom to adjust how you submit payment can be a major advantage for the customer experience. That flexibility is especially important for subscription businesses that rely on ensuring the public continues to make purchases month after month. Having convenient choices in place, such as automated payments, goes a long way to encourage consumers to continue using a service.
Some of the other possibilities when using FlexOMS include flexible invoicing, installment billing and charging more than one recipient on one invoice. In negative option billing, customers agree to have products sent automatically, continuing to pay unless they specifically decline a package before they are charged. The system can also handle any refunds or overpayments, streamlining the processes of collecting payment from subscribers.
Offer visibility into purchases
Both subscription box companies and their customers benefit from clear insights into the purchase and shipping processes. With real-time reporting and analytics drawing on a relational database, leaders can understand the decisions that consumers make when setting up their subscriptions and payment options. Meanwhile, customers receive shipping updates and can be confident that each order is being managed reliably.
SFG equips subscription-based companies with the tools and services they need to provide safe, high-quality ecommerce experiences. With ample options for payment processing, relationship management and fulfillment, organizations have all the necessary resources to bring their customers customized service. Subscription companies succeed by being responsive to the public's preferences, and an OMS with robust technology for accepting payments is a key factor in ongoing growth.