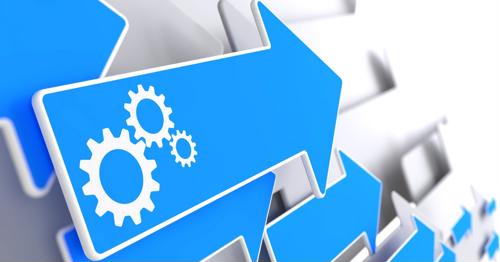 Global ecommerce sales have been on the rise for several years now, thanks to elements like ease of use, personalization and convenience supporting a beneficial experience for consumers. In fact, Forbes reported that ecommerce is expected to become the largest retail channel the world over by 2021, and will account for 14 percent of all retail revenue – more than traditional brick-and-mortar stores or any other retail buying option.
As organizations work to break into this market and support their presence, it's important that certain strategies are observed to help drive revenues. Let's take a look at some of the most critical tips and best practices to leverage here:
Product recommendations and upsells
By now, personalization is king within the ecommerce sector. Shoppers expect online retailers to suggest items based on their purchase and page view history. Statistics have shown that not only does this approach spur loyalty with customers, but shoppers also end up spending more per transaction, thanks to custom recommendations.
In order to truly drive ecommerce sales, ecommerce firms must be able to perfectly execute these custom recommendations, calling upon both basic and more advanced customer details and demographics.
Taking this a step further, ecommerce businesses should also look to upsell on products or services when possible. As Shopify pointed out, some customers may not be aware that more premium offerings are available. Other shoppers might benefit from seeing their options side-by-side with the differences or upgrades pointed out.
Social media: Engage with your audience
Social media has become a powerful tool for the ecommerce industry, helping businesses connect with their audiences, educate them about the company's products or services and support the brand's presence.
Something as simple as leveraging buy buttons on Facebook or including purchasing options within Instagram posts can offer a convenient path to purchase for shoppers as they cruise their social media channels. In addition, creating more active engagement through contests or giveaways can be very beneficial for ecommerce brands as well.
"Average cart abandonment rates range between 73 to 85 percent."
Remind customers about abandoned carts
Cart abandonment is a huge problem for online retailers. After all, many consumers like to window shop even online, picking out products and merchandise and putting these items into their carts, but leaving the site before completing the transaction. In fact, Forbes contributor Paul Talbot reported that average cart abandonment rates range between 73 to 85 percent, depending on the device.
One advantageous way to help customers convert is by offering special deals or discounts at checkout. Serving up a coupon code for a small percentage off the total sale, or for free shipping, could be just the push shoppers need to complete their transaction.
Another strategy is to send a reminder email. Sometimes, consumers simply need a refresher message to keep your brand and their chosen items top of mind. A well-timed email that includes a catchy subject line as well as a discount code can make a considerable difference with consumers.
Overall, the ability to drive your brand's ecommerce sales depends primarily on a 360-view of the customer and robust engagement. To find out more, connect with the experts at SFG today!