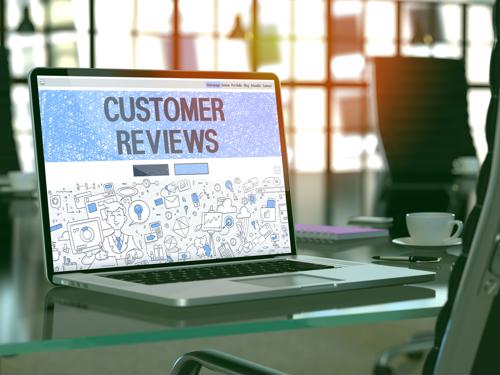 Improving customer satisfaction remains a top priority for every business. After all, even one unsatisfied customer can create a negative backlash that ripples through the entire customer base.
Studies, surveys and statistics constantly show that good customer satisfaction is a valuable intangible aspect in the overall customer experience (CX).
Dimension Data's "Global CX Benchmarking Report" found that 84% of business respondents noted an uplift in revenue associated with improving customer experience. Meanwhile, 96% of consumers say customer service is important in deciding which brands they will give their loyalty to, according to Microsoft's "State of Global Customer Service Report."
SFG introduced a Customer Service Satisfaction Survey as a way to help our ecommerce clients improve the customer experience and overall customer satisfaction levels.
SFG's Customer Service Satisfaction Survey
We designed our Customer Service Satisfaction Survey specifically to help our partners gain better business insights directly from the consumer.
The survey is delivered via email after the customer makes an online purchase or contacts customer service. Our partners can tailor the survey to gauge customers' satisfaction levels on any number of topics, such as:
Their opinions about the brand's marketing efforts.
Their thoughts on current or prospective products and offerings.
Their overall customer service experience.
Their satisfaction with the product or service offerings.
Any other data or insight from the customer.
With customer satisfaction a top priority for businesses of all shapes and sizes, this can be an extremely handy tool for measuring a brand's Net Promoter Score (NPS).
How the Net Promoter Score Works
The NPS acts as one of the most trusted and useful global customer experience metrics. After a number of responses are collected and aggregated, they're placed into one of three categories based on the numerical scale of answers they provided. The three categories are:
Promoters (scale points 9 and 10): These are the loyal and enthusiastic customers who will continue buying from the business. Just as importantly, these are also the customers most likely to refer the business to others.
Passives (scale points 7 and 8): These customers are generally satisfied, but not likely to recommend the business. They're also susceptible to competitors and defection.
Detractors (scale points 0 to 6): A wide range on the scale, these customers are not only unhappy with the company but can also negatively impact its image and reputation through word of mouth or social media.
It can be difficult to take criticisms from the detractors, but ecommerce businesses need to act on any customer frustrations to improve overall shopper satisfaction. It's important to remember that listening to customers' complaints and finding ways to rectify them can be one of the biggest drivers for customer satisfaction and long-term loyalty.
Ultimately, improved customer satisfaction leads to more customer loyalty and more sales.
Want to learn more about how the benefits of the Customer Service Satisfaction Survey and how to best leverage NPS results? Reach out to see SFG's customer care services in action today.