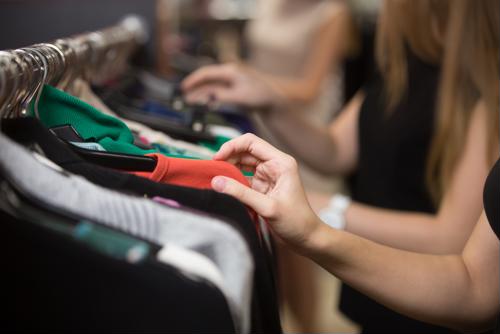 Experts are predicting another banner year for the U.S. retail sector this year, according to a report from eMarketer. Overall, retailers can prepare for 3.3 percent growth throughout the retail industry, totaling a forecasted $5.529 trillion in sales before year's end. Ecommerce is expected to see even greater growth at 15.1 percent, contributing to more than 605 billion in sales.
As both online and brick-and-mortar sales continue to grow alongside changing consumer tastes and preferences, it's imperative that brands do everything they can to stand out and capture the attention of customers. In that spirit, let's take a look at a few trends in retail that will help put your company on the path to success this year.
Leveraging advanced technology pays off
Whenever an organization puts a new systems or software in place, the key concern involved is whether or not the technology will provide a robust return on investment. In the retail space, it appears that these tech investments are not only paying off, but providing a considerable competitive edge.
As Forbes contributor Linda Murphy pointed out, several big-name retail brands have announced bankruptcy or closed entirely recently, including brands like Sears and Toys R Us. One of the leading reasons for these brands' decline was a decline in traffic at physical stores and an inability to keep up in the ecommerce space.
In this way, businesses that invest in retail- and consumer-focused technologies that support ecommerce capabilities like personalization will continue to win out over those that maintain a more legacy strategy.
"Shoppers want a brand that maintains a particular culture and message."
Brand culture attracts consumer spending
Forbes contributor Jia Wertz put it best in a recent article about redefining retail: "More and more, consumers are shopping with their emotions instead of their wallets."
This approach to brand loyalty depends on several key areas, and it's clear that while bargains and value will still attract customers, today's shoppers are willing to spend more with a brand that maintains a particular culture and message.
"Indeed, millennials' changing preferences and attitudes regarding corporate responsibility, social consciousness, and more have already impacted how retail brands present and position themselves," Wertz noted. "The trend has resulted in brands having to equate their internal culture with their exterior identify, turning companies into what some have dubbed 'culture coders.'"
This marks a new level of responsibility for retailers – if today's brands want to make an impact with consumers, they must also positively contribute in a way that matches shoppers' current values.
Retail as a service grows
Over the past few years, consumers have increasingly demanded a more personalized experience, and these needs will only grow in 2019. Retail Dive reported that 63 percent of consumers expressed interest in more tailored recommendations from their retail brands, and 64 percent said they'd share more personal information to support this.
Tying back to our first trend, supporting this level of personalized experience, or retail as a service, requires certain technological investments to analyze and leverage customer data. An advanced business intelligence and analytics solution is a requirement and can help set your brand apart. To find out more, connect with SFG today.