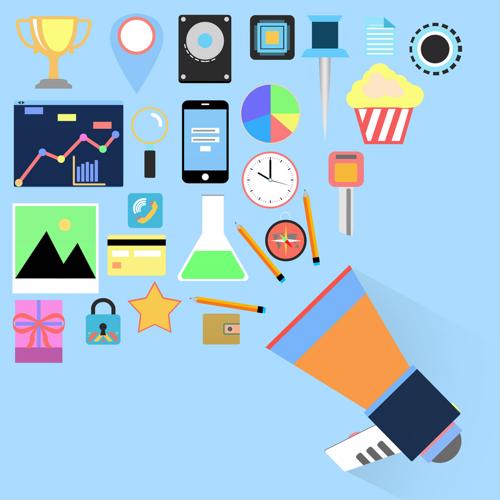 As retail becomes more crowded and competitive, brands are looking to the latest trends to help them break away from the ordinary. Last year, numerous brands adopted direct-to-consumer strategies, and many are trying out brand new approaches for connecting with their audience.
A range of different factors are driving the success of direct to consumer, or digitally native verticals. This includes the increasing importance of a customized shopper experience, as well as the decline of established big box stores like Sears, noted Digital Commerce 360.
This year, we'll see several key trends in the direct-to-consumer sector. Let's take a look at what to expect:
Pop-up shops help capture shoppers' attention
While digitally native brands primarily operate online, this does not mean they are shying away from traditional brick-and-mortar interactions with customers through the use of pop-up locations.
According to the American Marketing Association, pop-ups give direct-to-vconsumer brands the opportunity to take advantage of a $50 billion industry while drawing attention to a specific service offering or product line. And as more brick-and-mortar locations become vacant, pop-ups enable brands to leverage this space in a creative way while making connections with the company's target audience.
Experts predict that some brands may start with pop-ups, and then expand to traditional retail store locations.
"We're finding that as advertising goes up, consumer acquisition goes up, [and] the authenticity of influencers keeps getting questioned, more companies are looking at retail as a less expensive way to grow their business," Karen Howland, CircleUp managing director told Adweek.
Growth in home and health care
While a direct-to-consumer approach can work for nearly any organization and market, 2019 will see particular expansion in categories including kitchen and living room products, as well as offerings connected with health care. Web Smith, ecommerce and direct to consumer industry expert, told Adweek that there are considerable opportunities in these categories currently, and brands are taking notice.
"You're starting to see those companies expand into other categories and expanding the brand that way," Smith said.
Rising demands for a custom experience
As with nearly every retail sector, consumers are increasingly demanding more personalization in their shopping experiences, including elements like tailored product recommendations. The ability of brands to provide this level of experience will enable them to rise above their competition and spur consumer loyalty.
According to a survey from Smart Communications, more than half – 61 percent – of American shoppers noted that they'd be willing to share more personal information with brands to support a customized experience.
Connecting with consumers: BI and analytics
One critical key to success within direct-to-consumer strategies is a deep understanding of the brand's consumers. Organizations that are able to gain a view into customer needs and insights will support a competitive edge, increase brand loyalty and boost their revenues.
SFG's Business Intelligence and Analytics solution can provide the insight into customer preferences that today's direct to consumer brands need for success in this market. To find out more about how this solution can support your brand, check out our website and connect with the experts at SFG today.