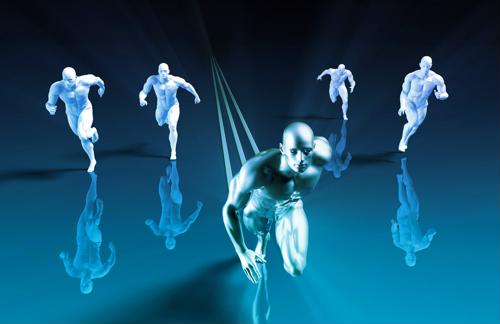 Every once in a while, an industry buzzword appears and creates hype and excitement, encouraging many organizations to jump on board. However, it's sometimes more difficult than decision-makers might think to apply a buzzword concept to their unique business.
Recently, the idea of ecommerce agility has been making waves across the industry. "Agility" certainly isn't anything new, but what does this actually mean for online sellers, and what best practices should stakeholders keep in mind while incorporating it internally?
What does ecommerce agility mean?
As MultiChannel Merchant contributor Jennifer Sherman pointed out, achieving ecommerce agility involves much more than the standard front-end features. In the current ecommerce landscape, shopper demands have created more needs for omnichannel features and interactive touch points across the customer journey.
The ultimate goal here is to provide a seamless and robust experience, and the best way to do so is through agility in meeting customer preferences.
"[S]hoppers increasingly expect retailers to deliver rich shopping information and intuitive services across touch points, especially as mobile commerce continues to rise in popularity among consumers," Sherman wrote. "But given that the definition of rich customer experiences is ever-changing, retailers need to dig deeper to discern whether the ecommerce environment they are implementing offers a foundation for ongoing innovation and growth."
There are a few, key best practices that ecommerce companies can put in place to help them bring agility to their critical processes.
A deep understanding of the customer
Each shopper will be different, and may have shifting preferences. In order to achieve agility, ecommerce businesses must ensure that they can glean an in-depth understanding of these changing needs, and can be proactive in addressing them.
This requires sellers to keep meticulous records on customer purchases and other details that can help inform purchasing decisions. In this arena, a robust customer database coupled with powerful management capabilities is a must. Such technology can help online retailers remain on top of their customer information while also enabling them to have more visibility into the customer lifecycle.
Access to up-to-date inventory information
A critical part of achieving agility, as Sherman pointed out, is the ability to provide rich shopping information for customers. This includes things like product availability and allocation as well as estimated delivery dates so customers know when to expect their order. For today's shoppers, there are few things worse than picking out an item only to realize it is out of stock.
Thankfully, with an advanced order management system that includes robust inventory data, ecommerce brands can avoid the dreaded "out of stock" notification and ensure that they can constantly fulfill shoppers' needs.
Seamless order fulfillment
Finally, it's imperative for ecommerce retailers to streamline order fulfillment and delivery, and to apply agility here as well. This includes not only providing a window for expected delivery to the recipient, but notification of when orders have shipped as well.
Ecommerce agility can present a challenge to some retailers, but with the right technological tools, sellers can provide a more robust experience while matching customers' changing needs. To find out more, connect with the experts at SFG about our industry leading FlexOMS today.