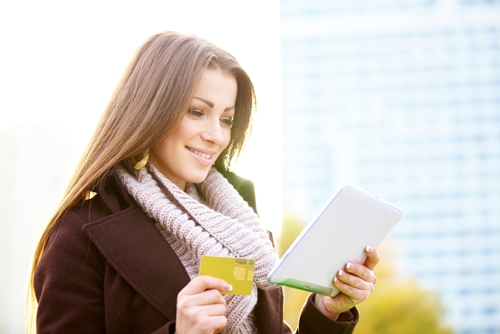 Subscription-based companies have exploded in popularity in recent years, bringing customers the products they want on a regular basis. This model has many advantages for ecommerce organizations, making it possible to reach a wide base of consumers and maintain their business for months and years to come. However, building an enterprise that achieves long-term success and sustainable growth involves overcoming a range of challenges.
If you're interested in turning monthly subscription boxes into a thriving business, keep these tips in mind as you plan for the future:
1. Prioritize the customer's needs
"Retention starts with refining what the business has to offer."
For a subscription-based business to achieve lasting success, it's essential to keep current customers happy. An organization finds stability and room to grow only by maintaining the interest of existing subscribers and spurring them to refer others. That means high-quality customer service and engagement must always be at the forefront of every initiative.
Retention starts with refining what the business has to offer and making customers feel that a renewal is worthwhile. Someone might sign up for a service out of curiosity or because of a free sample box, but keeping that subscriber active takes consistent effort. Organizations benefit in the long term from not only delivering consistently excellent items at a good value, but also giving subscribers options about what types of products they receive and at what frequency.
Technology solutions can help: With the right tools and information, leaders gain deep insights into the preferences of their subscribers and can anticipate their needs. A relational database offers a real-time view of a customer that allows for proactive engagement. The more an organization knows about the people receiving its subscription boxes, the better it can tailor offerings.
2. Take control of billing processes
A big reason why a subscription model is so appealing to entrepreneurs is the ease of billing. Recurring sales allow organizations to predict the revenue stream with greater accuracy than in other areas of ecommerce. At the same time, it's vital to maintain the trust of subscribers by minimizing errors and resolving any problems right away.
With a powerful payment processing system, a subscription company securely and reliably handles sales, seamlessly scaling up as necessary. Features like auto renewal and recurring payments bring the customer greater convenience and allow the business to count on its revenue stream. With a call center staffed by experienced personnel, an organization is able to respond quickly to payment issues, maintaining positive long-term relationships with customers.
3. Excel at fulfillment
Getting packages ready and out to customers quickly on a regular basis is the foundation of a subscription business. But ecommerce fulfillment only gets harder as a company gains customers. The more boxes that have to be packed with the correct items and dispatched, the more complex the logistics involved.
That's why many subscription companies opt for outsourcing warehousing and distribution. With access to updated, efficient facilities, organizations are agile and prepared for expansion. By taking advantage of an established logistics operation, a business can find savings on shipping and handle complicated tasks like returns.
SFG provides subscription businesses with the knowledge and tools they need to succeed in the long term. With robust software, tested processes and skilled personnel at their disposal, organizations can maintain a strong base of customers while seizing opportunities to expand. A strategic approach enables organizations to meet the full potential of a subscription model.