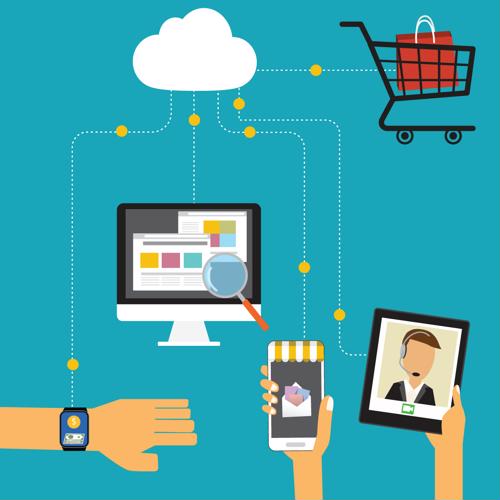 In today's demanding and complex consumer environment, supporting a true omnichannel strategy simply isn't a luxury anymore. According to data gathered by V12, the vast majority – 98% – of Americans regularly switch between devices over the course of the day. What's more, 87% of these consumers believe businesses need to make more of an effort when it comes to support a seamless experience across the channels shoppers use.
When done correctly, an omnichannel strategy can help brands encourage loyalty and even boost overall profitability. In fact, one study from Aspect Software found that organizations that adopt omnichannel can expect a 91% boost in year-over-year customer retention compared to businesses without an omnichannel strategy.
As you set forth to perfect a seamless and unified experience across multiple channels for your customers, here are a few smart strategies to keep in mind:
"Don't waste marketing funds on channels customers don't use."
Target the channels your customers already use
While the concept of "if you build it, they will come," may have worked in Field of Dreams, the same doesn't necessarily go for your omnichannel strategy. In other words, it's more beneficial to make efforts toward the channels your customers already leverage as opposed to forging ahead within a completely new and uncharted channel. In this spirit, it's important to do a little research on your end to determine the channels that your target audience prefers.
As Shopify noted, there's no need to waste your precious marketing funds on a platform like eBay, for instance, if none of your customers use it. Stakeholders shouldn't have to guess here – analyze your customer interactions through tools like Google Analytics and other business intelligence and analytics solutions to gain insights into channel use among your audience. From here, you can craft marketing and messaging that aligns with the most popular channels, boosting your chances of reaching your current and potential customers.
Don't overlook stakeholders outside of the marketing team
While your marketing executives will surely play a leading role in establishing your omnichannel strategies, PriceSpider noted. Including decision-makers from other departments – like finance and accounting, shipping and fulfillment, as well as the IT team – can provide a more multifaceted, top-to-bottom look at customer requirements and preferences.
"It can be a boon to include the sales department to ensure that omnichannel focuses align with customer demands," PriceSpider pointed out. "In addition, the accounting department can help track resource usage and maintain the brand's budget in a way that will best support these efforts."
Consider integration among channels
An critical element to keep in mind here is the fact that customers aren't using each channel exclusively – they now expect an experience wherein they can utilize several channels seamlessly and simultaneously to support their needs. Activities like showrooming – where consumers intend to buy online, but visit the physical store to see items in person – are increasingly common, and the brand's omnichannel strategy should enable this level of customer experience.
To this end, stakeholders shouldn't think about each channel in a vacuum, but rather consider the bridges and integrations between them from a customer perspective. A true omnichannel strategy will be seamless and unified, and will also allow shoppers to use more than one channel at a time, if they choose.
To find out more about the solutions needed to support this level of omnichannel strategy, connect with the experts at SFG today.