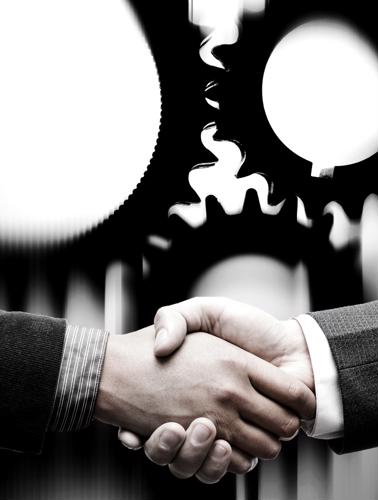 How much do you truly know about your customer audience? Chances are good that, as a brand, you've looked into low-hanging fruit including shoppers' locations, age ranges and purchase history. But these details will only provide you with limited insights, and with so much data and analytical ability available today, it's important to dig a little deeper.
Getting to know your customers through key metrics can help you better inform strategy development and create the best experience for buyers as you possibly can. As you work to improve your view of the customer, here are a few critical metrics that you should be tracking:
Session times
Once you've encouraged customers to visit your site, are they remaining there for long enough to foster engagement and support conversion? These are just a few of the critical insights you can learn from session times. This metric is a fantastic one to track to gauge customers' overall engagement, as shoppers that are creating a connection with the brand will remain on the site for longer periods of time and will eventually (fingers crossed) make a purchase.
Beamer contributor Mariano Rodriguez suggested comparing the session time of newer users with loyal customers and taking note of any differences or patterns.
Actions taken over the course of their journey
In addition to tracking how long customers are on the site, it's also incredibly helpful to record the actions they take over the course of each session, and their overall journey to conversion. This includes the pages they visit and the features they engage with along the way. Taking advantage of this information can help your brand craft the best path to purchase and ensure that customers have all the details and capabilities they need to support their experience.
"Your brand should also have a deep understanding of how much it costs you to acquire new customers."
Customer acquisition cost
Your brand should also have a deep understanding of how much it costs you, in terms of marketing efforts and other resources, to acquire new customers. This metric is called your Customer Acquisition Cost, or CAC, and it involves dividing your total marketing spend by the amount of customers gained during that same time period. High acquisition costs could signal that your potential audience isn't connecting as well as you'd hoped with your current marketing strategy – it's time to make some changes to better engage shoppers and boost the ROI of your marketing dollars.
Churn rate
In addition to tracking how many new customers you've gained and the cost to acquire them, you should also measure your overall churn rate. This metric involves the number of customers who have left, or the amount of resulting lost revenue, over a certain time period. As Simplicable explained, this measurement will vary from business to business, as subscription providers can simply track the number of canceled memberships. Other companies may look to purchase history, and consider a consumer that hasn't made a purchase in more than a year as a lost customer.
In any case, customer metrics are invaluable in the current environment, and can make the difference between a brand that understands and addresses consumer needs and one that fails to provide a leading shopping experience. To find out more about the most pertinent customer metrics you should be tracking, connect with our SFG expert consultants today.