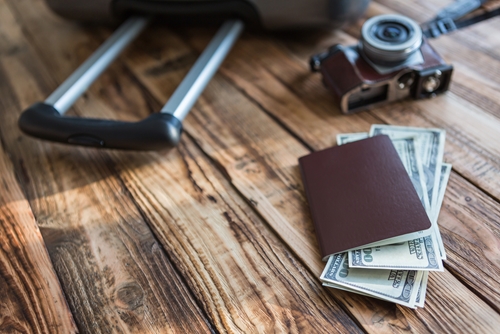 People love to travel. While some enjoy finding new and exciting places to visit, others tend to stick with the tried-and-true locations they've visited – and appreciated – in the past. Either way, tourism organizations can continue to learn more about their audience.Traveler's' likes, dislikes and interests should be of the utmost importance to these agencies, as careful focus can mean increased leads and returning, happy customers. There are many steps tourism companies can take to attract more people to their websites and online booking platforms. Let's take a look at five examples:
1. Work with a content marketer
Tourists want to hear more about a location they're interested in from a reliable and exclusive source. Content is king in this industry, so travel organizations frequently need to publish materials to help travelers make important and costly decisions. However, this task can often be overwhelming for smaller agencies. Without the manpower to complete the job, businesses can fall short and visitors to their sites can often become bored. Losing leads is a negative result of not creating enough relevant content for readers.
To deliver updated and interesting information, tourism companies can work with a content marketing company. These organizations can write blog posts and whitepapers, create infographics and produce informative videos, according to Stir Tourism. In addition, content marketers will develop a strategy for the delivery of these materials. That way, travellers will always have a steady stream of appropriate and helpful information at their disposal.
2. Create an email newsletter
Of course, it's important for travel agencies to keep their websites, blogs and links updated for readers to follow to tourism offers and promotions. But what about taking a route that delivers the information directly to the tourist instead of making him or her search through a page for it? Travel agencies would benefit from an email newsletter. If delivered regularly and with relevant materials, this outreach could help organizations can serious leads and convert those potential buyers stuck in the funnel.
Email newsletters enable tourism companies to tease helpful blog posts and offer email-only deals to engaged users. According to Zozi Advance, the key is to create a sense of urgency around the offer and highlight the exclusivity of the promotion. By taking these steps, businesses can encourage readers to follow the instructions quickly and make a purchase before the bargain expires. An email newsletter complete with limited-time offers is a strong lead-building strategy for travel companies, encouraging both past customers and newer leads to convert.
3. Ensure the database is clean
Tourism organizations rely on their clients' information to develop comprehensive travel packages and offers for them. This data is crucial to creating a plan that is unique to the tourist, utilizing previously entered interests and dislikes to make the experience as valuable as possible. If those materials are incorrect or out of date, however, it is much more difficult for travel companies to curate these plans.
To improve their relationship with current leads and encourage new customers to utilize their services, tourism businesses to maintain proper database management practices. Frequent information cleansing – frequently checking people's email addresses, location, phone number, and more – will aid organizations in eradicating any materials that are no longer useful. Taking this action ensures companies and their marketing teams aren't losing money sending advertising information to people that don't exist or have changed their data.
"Clients want more than just cheap flights."
4. Curate a complete experience
While a company may be known for its availability of cheap flights, this isn't all tourists are looking for. Instead, travelers want an entire adventure in the palm of their hand. They want the booking portion to be easy and comprehensive, so there's little to do once they actually arrive at their destination. Add-ons, including hotel, car rental, culinary reservations and activity bookings will all be interesting to a reader looking to really learn about his or her vacation or business spot. By removing a factor of stress from their trips, tourism companies can make sure their travelers have the best experience possible and will return for future excursions.
5. Streamline website for efficiency
There's nothing tourists searching online hate more than a slow connection or a mobile site that won't optimize. Often, this will result in potential customers leaving a page to look for another service provider. It's critical for travel organizations to take these steps – among others – to ensure their clients' experience is as efficient as possible. Whether it's the booking element of the site or simply a request for information, tourism companies should create pages that are easy-to-use, load quickly and are available on mobile devices. Furthermore, once an inquiry has been made for additional tourism materials, travel businesses must make sure the data is delivered quickly. Sometimes, adventures are booked with little time to spare, so time is of the essence.
Tourism is an ever-changing industry. There are always new, interesting destinations for people to visit, whether for work or personal purposes. Travel organizations, in order to continue improving their lead generation and conversion rates, must take certain steps. These actions include utilizing a content marketing agency, developing an email newsletter, implementing data cleansing practices, curating a complete travel experience and enhancing their website for efficiency.
SFG helps the tourism industry grow by providing helpful and integratable technology to travel partners across the country. Agencies can utilize this tourism request management system – also known as TREQ – to maintain their leads and influx of information, customize travel output, provide an easy-to-use website and much more.